邻苯二甲酸酯的环境污染和生态行为及毒理效应研究进展
1. 广州大学土木工程学院, 广州 510006;

2. 仲恺农业工程学院城市建设学院, 广州 510230

作者简介: 曹龙(1994-),男,硕士研究生,研究方向为水处理理论与技术,E-mail:gzcl346@163.com .
Progress in the Study of Environmental Pollution and Ecological Behavior and Toxicological Effects of Phthalate Ester
1. Civil Engineering College, Guangzhou University, Guangzhou 510006, China;

2. College of Urban Construction, Zhongkai University of Agriculture and Engineering, Guangzhou 510230, China
摘要: 邻苯二甲酸酯作为产品改性剂被广泛应用于食品包装、建筑板材、医疗器械等产品中,由于PAEs与塑料分子难以形成强力的共价结合,造成其不断泄露至脂溶性环境中,在基质接触和食物网传递作用下,PAEs被各种生物体蓄积并表现出一定的内分泌干扰效应。文章以PAEs的物化性质及其在大气、水体、土壤中的污染现状为研究基础,介绍了PAEs的生物体蓄积水平与代谢路径,并分别从水解、光解及生物降解3个角度展示了PAEs的环境降解过程与机理;此外,结合实验室报道及社会调查,深入探讨了PAEs的环境激素效应,"致癌、致畸、致突变"效应,酶与激素毒性;最后,基于当前PAEs在毒理分析、降解途径及环境暴露统计研究上的不足,指出需进一步进行复杂食物链毒性积累与放大研究,发展PAEs的生物治理与削减技术以及进行PAEs环境暴露水平调查,确定全面合理的环境标准限值。

Abstract: Phthalates (PAEs) as product modifiers are widely used in food packaging, building boards, medical devices and other products. Beacuse PAEs and plastic molecules are difficult to form a strong covalent bond, PAEs would continuously leak to the fat-soluble environment, and be bioaccumulated and show endocrine disrupting effect by the matrix contact and food web transfer. In order to systematically understand the ecological behavior and toxicological effects of PAEs, the bioaccumulation and metabolic pathways of PAEs were introduced in this paper based on the physical and chemical properties of PAEs and their pollution in the atmosphere, water and soil. The environmental degradation mechanism of PAEs was also demonstrated from three aspects: hydrolysis, photolysis and biodegradation. Furthermore, based on laboratory reports and social surveys, the environmental hormones effect toxicology of PAEs, carcinogenic, teratogenic, and mutagenic toxicology, enzymes and hormone toxicology were outlined and deeply discussed, and the ideas and suggestions about the relevant research focus were promoted, which could provide a theoretical reference for effectively reducing the risk of phthalate in the environment and in the organism. Against deficiencies on the toxicological analysis, degradation pathway and environmental exposure research at present, the paper finally suggested further research on the toxicity accumulation and amplification of the complex food chain, development of biological control and reduction technology, and investigation of the environmental exposure of PAEs in future, in order to determine a comprehensive and reasonable limit of environmental standards.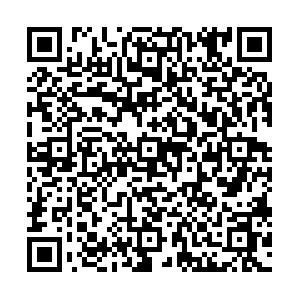 点击查看大图
计量
文章访问数:

385

HTML全文浏览数:

385

PDF下载数:

11

施引文献:

0